Your website will be the mirror of your business and like any mirror can develop flaws, so can your business. Srikanth Giddalur believes that bad codes and faulty website design can damage your online presence. My website maintenance services and support services cater to diverse range of problems that your business could face. My professional work is always prepared to solve any crack that your business may develop, before it actually does.
What Is Web Maintenance ?
Srikanth Giddalur website support & website maintenance services can provide you with on-going, Affordable Website Solutions and reliable, delivered in a timely and professional mode. Whether you are a small, corporate or government organisation, home-based business or a larger, i can answer to your requests and provide you with the support you need.
Why Choose Us?
I deliver your project on time, on budget and with exceptional web maintenance service. No project is too small and there's no such thing as a silly question. My core values demonstrate who am i and how i work. I can also help with Website Maintenance Services, calculators, such as image galleries and more. My competitive Website Maintenance pricing includes lavish discounts for large monthly work volumes.
My Website Maintenance And Support Services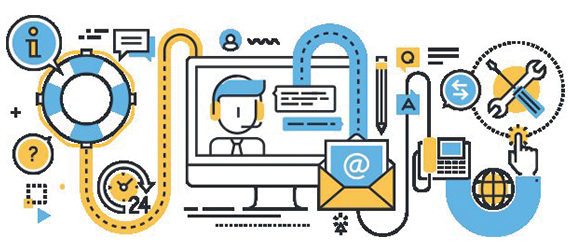 Elimination of inapt and extra codes
Updating the content on your website at regular intervals of time.
Changing the graphics to match the brush up text
Solving any critical technical issues your website may face immediately.
We also provide you with a complete report of all that we've done. This makes our business solutions sophisticated, cost effective and very much in demand!
I execute content management tools (CMS Systems) for clients if they requested. However, not all clients require CMS facilities and need to make use of my services for routine content updates.
Website Maintenance & 24/7 Support Services.
Website Content updates: I can assist you with frequent updates of your website as required.
Ongoing search engine optimization (SEO) strategies - I will review and refine your keywords on a regular basis as part of standard SEO Service. This is done at no additional charge for all clients hosted by me. Search Engine Optimization is discussed in detail here.
Social Media site's updates (ex. Facebook) - We will update on your behalf your Facebook, Google Plus or other social networking sites Many companies simply don't have the resources to do this work in-house.
If you have a site already Designed/Developed by another company, I can help you to maintain it. HTML based or sites built with popular CMS tools such as Wordpress I can handle. We will not insist on moving the site if site Web Hosting in its current location is better.
I have managed sites developed by other companies simply because the original company has not been able to provide a reliable service when it comes to quality of work and speed. I have heard average turn around times of 5 to 8 weeks for even simple changes. My aim to deliver all projects on discussed time
Get your Website Maintenance help you need without hiring a new employee or taking up your own valuable time. Your website will be in great hands & handled by experts that pursue best practices, so you don't have to worry about beginner mistake that result in server crashes, downtime, email downtime, or lost data.
INCLUDES SUPPORT HOURS
Every plan includes support hours you can use for new pages, uploading blog posts, optimise SEO or just about anything you need.
WEBSITE & PLUGIN UPDATES
Rest knowing you don't have to worry about updating WordPress, themes or plugins or crashing your site when you do.
DATABASE OPTIMIZATION
Keeping your database optimized is important to reduce errors and to have a fast reliable website.
UPTIME MONITOR
Get notifications when your website goes down, so you could get it back online before anyone else observes.
SECURITY SCANS
Security scans to keep your site clean of malware and viruses and if any files become infected we will spot them on time.
WEBSITE BACKUPS
Bi-weekly to daily backups so you never have to worry about losing important customer data, new pages or blog posts.
SPAM & REVISIONS CLEANUP
We will take care of removing spam comments and cleaning up web page revisions that slow your website down.
PERFORMANCE SCANS
Have an insight into what is happening with your website and how it's performing.
MONTHLY REPORTS
Get monthly reports with all your websites data so you can keep informed of how your websites doing.
SEO RANKING
maintain track of how your keyword ranking changes, find out who your opponents are and how you stack up against them.